We are delighted that you are here.
We are followers of Christ who believe that God manifests to all people in myriad forms through all faith traditions. Our spiritual practices nurture us and bring us closer to the Holy. We hope the same for everyone.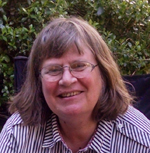 Laurie as an Episcopalian lay leader. Laurie writes religious icons in acrylic gouache and gold leaf on bass wood, pine or a special wood of a different sort. She loves to work on commissions.
Let the Children Come to Me

Sophia
Rosean sculpts images of the Blessed Mother of God, joyful statues to keep you company and inform your heart
Mother of the True LIght

Mother of Infinite Possibilities
Browse our site to see how an icon is made, how to pray with one, and how Rosean came to bring her joyful ceramic Marys into the world.