We are delighted that you are here.
We are followers of Christ who apply reason, prayer, tradition, education, and the study of scripture to our spiritual development.  We are each very active in a church community;  Laurie as an Episcopalian lay leader and Rosean as a deacon in the Ecumenical Catholic Community.
Spiritual art, for us, is work done in prayer — communication with the Holy.  Laurie has been a religious iconographer for 20 years and recently published her novel, Loving the Six-toed Jesus, and Rosean sculps images of the Blessed Mother in clay.
Here are a couple of examples of Laurie's work:
Giclee prints of this icon of St. Teresa of Calcutta are now available.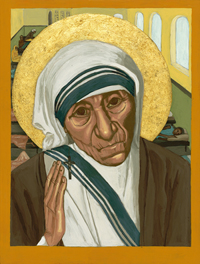 Here is a recent commission portraying Sophia, Holy Wisdom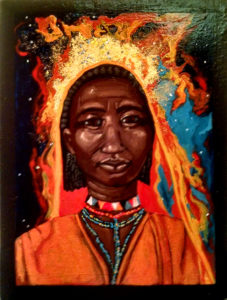 MORE HERE
Rosean works in low fire clay and glazes to bring us wonderful images of the Blessed Mother.
"Mother of the True Vine"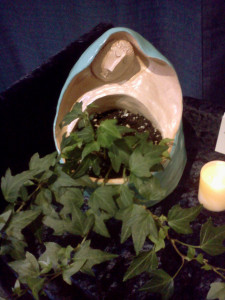 "Mother of Infinite Possibility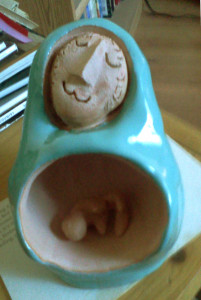 MORE HERE
"Loving the Six-toed Jesus", is available through Amazon.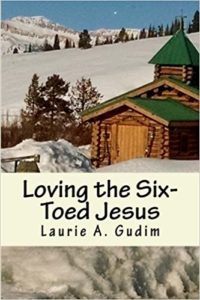 Don't see what you are looking for?  Contact us at:   laurie@everydaymysteries.com