We are delighted that you are here.
Laurie Gudim is an artist who has been writing religious icons for almost  20 years.
New Icon:  Mother Teresa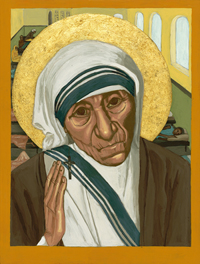 Giclee prints available.  High quality archival paper
"Ruth and Naomi" is one of Laurie's earliest works.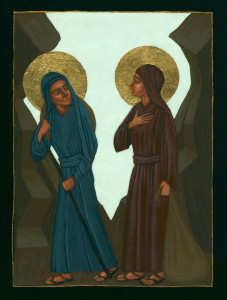 "Julian of Norwich" is one of Laurie's most recent icons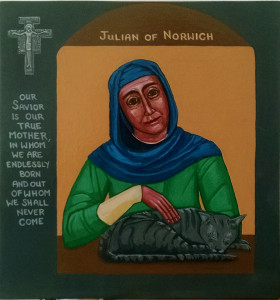 Lazarus, Come Out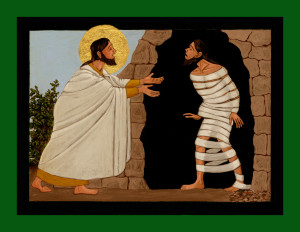 MORE HERE
*************************************
Rosean Amaral is a sculptor working in low fire clay and glazes to bring us wonderful images of the Blessed Mother giving birth to the Divine.  See her "about" page.
"Mother of the True Vine"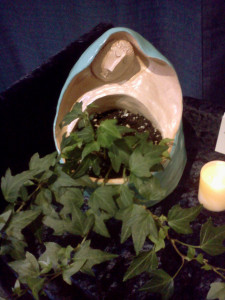 "Mother of Infinite Possibility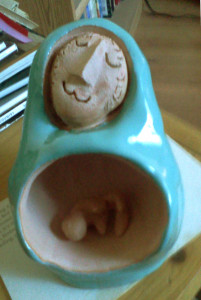 See more of Rosean's work here (under construction).
Contact us at:   laurie@everydaymysteries.com